Repairogen is a breakthrough in skin repair that will improve the appearance and health of your skin.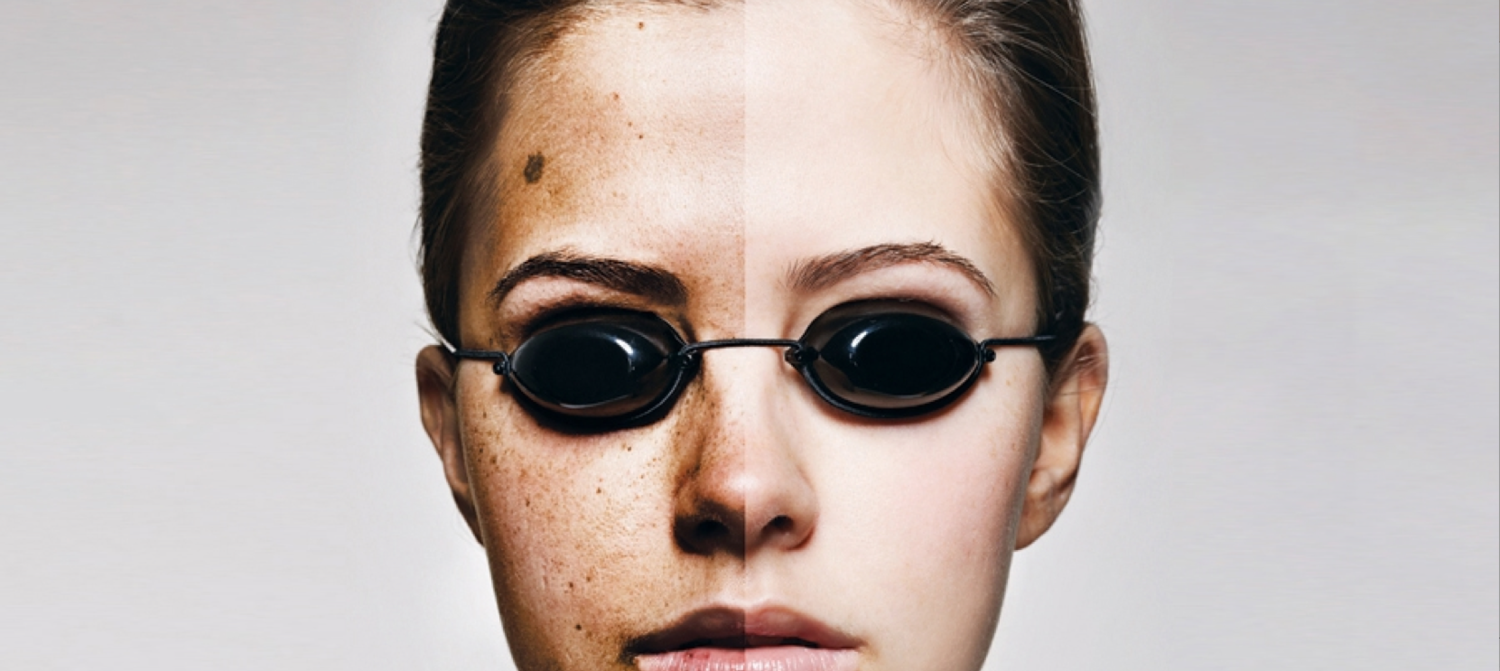 INNOVATIVE SOLUTION
Repairogen's screening of over 150,000 naturally occurring compounds has identified multiple new Natural Actives that will significantly reduce multiple signs of aging.
NOVEL TECHNOLOGY
Repairogen's mechanism of action improves the skin's natural DNA-repair process. DNA damage to the skin occurs naturally from exposure to UV radiation and pollution.
INTELLECTUAL PROPERTY
Repairogen holds an exclusive license to US and international patents and applications claiming methods of inhibiting Cul4A to enhance DNA-repair activity, in addition to specific Cul4A inhibitors.
ANTI-AGING
Repairogen's novel technology significantly enhances the natural repair mechanism of skin. This advancement will improve skin elasticity, reduce lines & wrinkles, and improve skin tone.
Repairogen's revolutionary advancement in skin repair delays the visible appearance of skin aging.
HOW DOES SKIN DAMAGE HAPPEN?

Your skin is being constantly bombarded by external environmental factors that can cause damage on a cellular level. One of the most damaging factors to skin comes from UV radiation.

WHY DOES SKIN REPAIR NEED ASSISTANCE?

The skin repair process needs assistance because it is not working at optimal levels while our skin is constantly being exposed to external environmental factors (sun, smoke, etc.) which prematurely age our skin.

HOW DOES NATURAL ENZYMATIC REPAIR WORK?

Skin cells have a natural mechanism involving a variety of enzymes that repair damage caused by external environmental factors.

HOW DOES REPAIROGEN MAKE THE PROCESS MORE EFFICIENT?

Repairogen's technology enhances the efficiency of the process by two distinct mechanisms of action: (1) it prolongs the time a cell has to discover the damage caused, and (2) it increases the activity of the enzymes involved in the repair process.

WHAT ROLE DOES DNA PLAY IN SKIN AGING?

DNA plays an important role in aging because unrepaired damage to DNA can directly and indirectly can contribute to skin photo aging.
DNA plays an important role in aging because un-repaired damage to DNA directly and indirectly contributes to premature skin aging.
WHY IS REPAIROGEN'S TECHNOLOGY SPECIAL?

Repairogen's technology enhances the efficiency the skin's natural repair process through two distinct mechanisms of action. Firstly, it prolongs the time a cell has to discover the damage caused and secondly by increasing the activity of the enzymes involved in the repair process.

WHAT IS THE DIFFERENCE BETWEEN REPAIROGEN'S TECHNOLOGY AND OTHER PRODUCTS CLAIMING TO PROMOTE SKIN REPAIR?

Repairogen's research and development is focused on improving the natural repair processes that take place in skin cells. This differentiates Repairogen's technology from skincare products that use exogenous materials from plants, and even bacteria, to repair skin cells.

WHAT ROLE DOES DNA DAMAGE PLAY IN AGING?

The DNA damage theory of aging asserts that aging is a result of the accumulation of unrepaired DNA damage in cells. This unrepaired damage to DNA leads to aging because it causes cells to die prematurely and increases dysfunction in cells that survive with DNA damage.

HOW WILL REPAIROGEN'S PRODUCTS INTERACT WITH YOUR SKIN?

Repairogen's products will interact with the mechanism in skin cells that identifies DNA damage and enhance the skin's ability to repair DNA damage.

WILL REPAIROGEN CREATE A FULL RANGE OF PRODUCTS? INCLUDING CLEANSERS, TONERS, AND SUNSCREENS?

For now, Repairogen's core focus is to develop a superior line of reparative anti-aging products using our innovative technology. We are therefore directing our resources towards this core focus that we believe will have the greatest impact on skin health.

WILL REPAIROGEN'S PRODUCTS BE FOR ALL SKIN TYPES?

Yes, Repairogen products will be suitable for all skin types.

WILL REPAIROGEN'S PRODUCTS BE "COSMECEUTICALS"? ARE "COSMECEUTICALS" REQUIRED TO HAVE FDA APPROVAL BEFORE ENTERING THE MARKETPLACE?

Repairogen's products may be considered "cosmeceuticals", but the term was coined by the cosmetics industry and is not a term recognized by the FDA. Cosmetic products and "cosmeceuticals" do not require FDA approval before entering the marketplace, but Repairogen is conducting very thorough and extensive studies of all of its products prior to entering the market.

WHAT TYPE OF SAFETY TESTING HAS REPAIROGEN UNDERGONE?

Repairogen is performing extensive safety testing on the active ingredients in our products.

WILL REPAIROGEN TEST ITS PRODUCTS ON ANIMALS?

No, Repairogen will not test its products on animals.

WHAT TESTING ORGANIZATION OVERSEES REPAIROGEN PRODUCTS?

Repairogen employs a number of different organizations to perform testing of its products and uses scientific models that are standard in the industry. Where appropriate, Repairogen follows the technical guidelines provided in the Personal Care Products Council Safety Evaluation Guidelines.

HOW DOES REPAIROGEN COMPARE WITH COMPETING PRODUCTS?

Repairogen is superior to competing products because it has a unique mechanism of action that enhances the skin's natural repair process. It increases DNA repair capability without introducing exogenous materials from sources such as bacteria and algae. In addition, Repairogen's technology is based on scientific discoveries and has been reported in peer reviewed scientific journals.

WHO ARE REPAIROGEN'S SCIENTIFIC ADVISORS?

Repairogen's scientific advisors are Dr. Pengbo Zhou, Ph.D. and Dr. J. David Warren, Ph.D., professors and inventors of Repairogen's technology.
Repairogen's actives significantly reduced DNA damage (measured by cyclobutane pyrimidine dimers (%CPD)) in skin cells after UV exposure.
FRANK BORCHETTA, JD

Frank Borchetta, JD serves as CEO and President of Repairogen. Prior to joining Repairogen, Frank served as an attorney at Loeb & Loeb LLP representing global healthcare and pharmaceutical companies, most notably Hatch-Waxman in patent litigation involving a drug with over a billion in sales. Frank also served as an attorney at Lerner David Littenberg Krumholz & Mentlik. Frank received his JD at Boston University School of Law. Frank grew up in Maryland and resides in New York.
MICHAEL BOICE, PHD

Michael Boice, PhD serves as Chief Scientific Officer of Repairogen. Prior to joining Repairogen, Michael received his PhD with distinction in Cancer Biology and Genetics at Weill Cornell Medical College. In addition, Michael served as a Fellow at InSITE and served as a Research Associate at Myriad RBM. Michael completed his PhD in Pharmacology at Joan & Sanford I. Weill Medical College of Cornell University. Michael completed his undergraduate degree in Biology at University of Arizona.
PENGBO ZHOU, PHD

Dr. Zhou joined the Weill Cornell Medical College in 1999 and is a tenure professor with the Department of Pathology and Laboratory Medicine. He directs research investigating the role of the Cullin 4 family of ubiquitin ligases. His group uses a variety of biochemical, cell biological, and mouse model genetic approaches to identify targets of CUL4A that have applications in DNA repair, tumorigenesis, self-renewal, expansion and differentiation.
BARBARA GILCHREST, MD

Dr. Gilchrest is a well-known dermatologist with expertise in both the molecular basis of skin aging and DNA damage responses in skin. She is the former Director of the American Board of Dermatology and served as Chairman of Dermatology at the Boston University School of Medicine until 2008. She is the author or editor of 11 books on skin aging, photoaging, and UV effects on skin and author of over 400 original articles, reviews, editorials, and invited textbook chapters. She is currently practicing dermatology at Massachusetts General Hospital.
GILLY MUNAVALLI, MD, MHS, FACMS

Dr. Munavalli is medical director and founder of Dermatology, Laser, & Vein Specialists of The Carolinas in North Carolina. Dr. Munavalli has over 13 years of experience performing surgical procedures: ablative and non-ablative laser skin resurfacing of the face, facial volume enhancement with fillers, as well as lasers for the removal of small blood vessels, fine lines, and wrinkles. Dr. Munavalli's medical memberships include the Board certification and member of the American Academy of Dermatology. He is a member and fellow of the American College of Mohs Micrographic and Cutaneous Oncology, American Society for Dermatologic Surgery, and American Society for Laser Medicine and Surgery.
MARC GLASHOFER, MD

Dr. Glashofer is board certified by the American Board of Dermatology and a fellow of the American College of Mohs Micrographic Surgery (ACMS). In addition he is a fellow of the American Academy of Dermatology (AAD) and the American Society for Dermatologic Surgery (ASDS). Dr. Glashofer is an expert in Mohs surgery and reconstruction. He also has a special interest in cosmetic dermatology and is an expert in the use of Botox®, dermal fillers, and lasers, to obtain a more youthful appearance.
JARED JAGDEO, MD

Dr. Jagdeo, M.D., M.S. is an Assistant Professor of Dermatology at University of California Davis. He received his undergraduate degree in Human Biology, masters of science in Pathobiology with a focus on oxidative stress skin injury pertaining to aging and cancer, and doctorate in medicine from Brown University. Dr. Jagdeo completed his residency at SUNY Downstate Medical Center and his fellowship at the NIH in Bethesda, Maryland as a Howard Hughes Medical Institute-National Institutues of Health Research Scholar. He joined the Sacramento VA Medical Center in 2011 and soon after, he was named Assistant Professor of Clinical Dermatology at the University of California-Davis in 2012. In his time at the University of California-Davis, Dr. Jagdeo has been a member of several professional societies and has authored a number of manuscripts published in peer reviewed journals. Dr. Jagdeo has received several awards and honors, including the NIH-UC Davis CTSC K12 Mentored Career Development Award, Department of Veterans Affairs Special Contribution Award: For Commitment to Outstanding Patient Care, being selected as an American Society for Dermatologic Surgeon Future Leader, and the Laser Florence Young Dermatologist Abstract Competition 1st Place Winner (international competition of more than 50 laser experts). His research interests revolve around lasers and light.
LOCATION
Cornell University
ATTN: Repairogen Corp.
526 Campus Road
406 Weill Hall
Ithaca, NY 14853
CONTACT